Our research focuses on theoretical exploration of the causes, mediators, and health outcomes of well-being; and development, implementation and assessment of intervention programs for prevention and health promotion.
Carla Landau​
The effect of Inquiry Based Stress Reduction on BRCA1/2 Mutation Carriers​
Shirly Mor
The relationship between health literacy and digital health literacy, subjective health and the use of health services.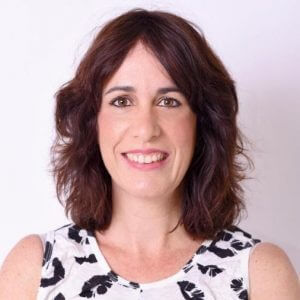 Ronit Blum
Cultivating self-compassion to reduce burnout and enhance well-being among trauma therapists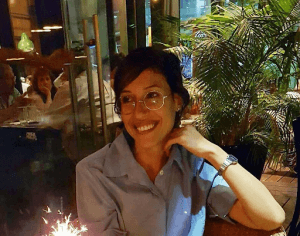 Pnina Marom
Self-management group intervention with guidance designed for chronic pain patients treated with medical cannabis
Yair Tamir
The impact of physical activity on resilience, stress, and well-being among Israeli adolescents with and without attention deficit hyperactivity disorder (ADHD)
Tzofnat Tzadok
The effect of "Inquiry Based Stress reduction" (IBSR) on Well-being, Resilience and Burnout of Teachers during the COVID-19 pandemic: A Controlled Trial (Thesis submitted)
Anne -Marie Novak
Stress, resilience, well-being, and sleep quality among Israeli Multiple Sclerosis patients
Liat Lipski
The influence of daily, personal, physician-patient communication on recurrent medical admissions
Hila Hirak
The effect of Inquiry Based Stress Reduction (IBSR) intervention on the quality of life among older adults living in affordable housing.
Merav Vidal
The association between resilience and recovery after intense training among active male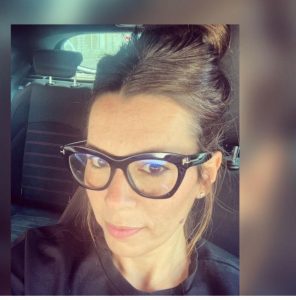 Lia Schnaider Levi
The effect of "The work" method (Inquiry Based Stress Reduction) on burnout and emotional wellbeing of teachers.

Lea Finder Shomron
The relationship between feeding strategies and eating difficulties in children, ages 3-6 years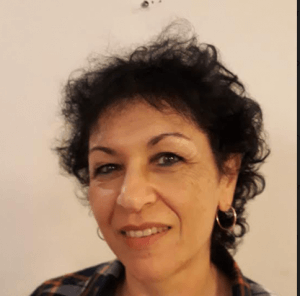 Hili Rozenblum
Burnout among physiotherapists - literature review
Gil Avraham
Combination of curcumin with radio-chemotherapy in cancer treatment
Marva Damoni
The impact of inquiry based stress reduction (ibsr) on the overall experience of stuttering among adults, randomised clinical trial- Research Proposal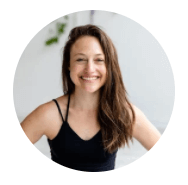 Adi Katz
Uncovering the Israeli Breast Cancer Patient's Unique Attributes and Well-Being Needs – A Pilot Study
Adam Rimmon
The effect of Escin on Pancreatic cancer cells and NF-kB pathway
Sefora Conti
The effect of medicinal herbs on NF-kappaB pathway in prostate cancer cells
Efrat Fogel
The association between vagal nerve activity and pro-inflammatory and anti-viral factors in breast cancer patients
Lior Hagoel
Combined effect of Moringa Oleifera and ionizing radiation on the survival and metastatic activity of pancreatic cancer cells
Suzi Fouks
The use of visual art therapy as a therapeutic tool in stress reduction among nursing staff: literature review
Suzi Fouks
The use of visual art therapy as a therapeutic tool in stress reduction among nursing staff: literature review
Ivgenia Deysh
The effect of working night shifts on over-weight among nurses in Tel Aviv Medical Center
Mila Kariv
Research proposal: impact of IBSR intervention on burnout levels among midwifes
Lital Farangi
Impact of dog-assisted intervention on levels anxiety in children before an MRI examination: research proposal
Tamar Shlameiv
Burnout prevention among teachers
Nurit Agiveiv
Promoting mental, spiritual and social wellbeing in the general population using psychotherapy
Omrit Feldman
Examination of the factors influencing quality of life of cancer patients' family members (Thesis Submitted)
Ronen Lifshitz
a review of mental and physical health benefits associated with physical activity and cycling
Daniella Maltz
Mind-body treatments in children and adults with autism
Moran Dekel
The effect of cognitive-behavioral therapy compared to physical activity in a therapeutic pool, on psychological well-being in women diagnosed with fibromyalgia: research proposal
Mila Kariv
Burnout among nurses working in delivery rooms-systematic literature review
Hili Rosenblum
Literature review on emotional burnout among physiotherapists
Noga Holer
Effect of life style management intervention on weight reduction of overweight workers
Hila Yosefian
The mechanism of Mindfulness meditation as an intervention for binge eating, emotional eating and weight loss: a literature review
Moreal Ben-Aharon
The effect of Inquiry based stress reduction (IBSR) intervention on the psychological well-being and psychological symptoms among breast cancer survivors
Juliana Eilabouni
Effect of combination of physical activity and healthy nutrition on maintaining healthy bodyweight in adolescents
Rotem Cohen
intervention program for overweight parents to prevent childhood obesity
Avigail Fishlov
The effects of mindfulness-based interventions on post-traumatic stress disorder – a literature review
Keren Tal-Barkat
Research proposal: The Relationships between Health-related Behaviors and Overweight amongst Adults aged 18 and above, Residing in Shoham: A Cross Sectional Study
Idit Togndreych
National measures for subjective and psychological well-being
Sharon Karsanti
Lifestyle recommendations and well-being- a literature review
Tirana Hermon
Effectiveness of MBSR Practice (mindfulness based stress reduction) in Reducing a sense of stress and burnout among hospital medical staff - – a literature review
Omer Fanadka
The association between sense of coherence and repeated hospitalizations among chronic schizophrenia patients and the economic burden on the health system
Asli Feiruz
Literature review on the effect of breast cancer on lifestyle of breast cancer survivors
Najuan Naser
Systematic literature review on intervention programs to reduce stress and burnout among medical staff
Samara Gadir
Systematic literature review on intervention programs to reduce stress and burnout among medical staff
Tal Sarig
The effect of structured physical activity compared with spontaneous physical activity on weight loss among young women